---
Candidate for Chair Elect - Michael Carson, Food Technologist II at Little Lady Foods

I have been an active member of Chicago IFT since 2008. My first volunteer opportunity was developing the New Professionals group for our section. We tripled the number of event attendees in my time with the committee by providing unique networking opportunities that helped cultivate business relationships among newer members. Additionally, I've served as Chair of the IFT New Professional Task Force for 2 years and an Ex-Comm member for 2+ years. My focus as Chair will be to provide an inclusive and exceptional membership experience for all members, and to maintain the prestige of our section.
Candidate for Treasurer: 3 year term - John Budin, Product Safety and Quality Director at FONA International, Inc.
John Budin, former Chair and current Acting Treasurer of the Chicago Section IFT, is employed as Product Safety & Quality Director for FONA International, Inc. John has dedicated many years of volunteer service to the Chicago Section IFT. Prior to being elected as CSIFT Chair, John contributed his time and effort to multiple committee activities dedicated to educational and professional development.
Recently, he stepped back in the role of CSIFT Acting Chair to complete the term of a CSIFT Chair who relocated to a different city. John was instrumental in the creation of the CSIFT-initiated Chicagoland Food Science Foundation.
Candidate for Secretary: 3 year term - Jennifer Farrell, Product Development Scientist, PepsiCo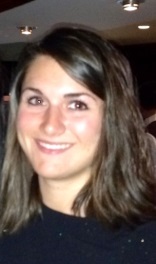 Jennifer Farrell works at PepsiCo as a product development scientist for the Quaker productivity group. She is a Food Science graduate of Purdue University. "Jenn" has been an IFT member for 8 years, beginning as a volunteer with the IFT Student Association and as a participant in the product development competition and college bowl. Since graduating, she has served on the Chicago Section IFT scholarship committee and as a volunteer at the CSIFT Golf Outing. She served as CSIFT Secretary for the past 2 years and was recently appointed as Secretary for the Chicago Food Science Foundation.