Join Over 500 Exhibitors & 3000 Attendees
Join more than 3000 food industry professionals from the Chicago area at the nation's largest regional food industry symposium and expo.
Close out the day with a flourish by sharing drinks and a variety of tasty hors d'oeuvres with industry friends and associates.
Attendance is FREE!
Click here to register
Preview Exhibitors!
Check out our online exhibitor guide and map to get a preview of our exhibitors.
View the Booth Map
Search and Download Exhibitors!
You can enter search criteria for exhibitors and also download a list in Excel of your search criteria.
Search/Download Exhibitors
Sponsorship
Learn about becoming a Sponsor of the Expo and the benefits your company receives.
Sponsorship Information
Exhibit at CSIFT Suppliers' Symposium & Expo
For Online Exhibitor Guide > click here
For Exhibitor Registration Information > click here
View the 2019 Buyer's Guide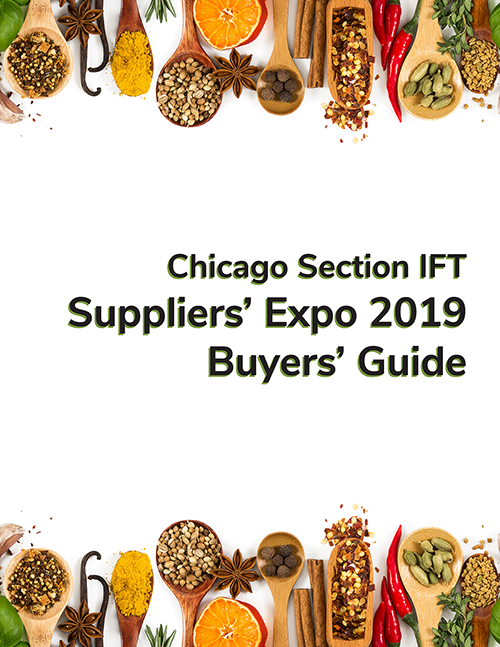 click the icon to download exhibitor guide
Directions for Parking
It is a large venue and easy to get lost. Check the parking and walking / skyway image for more information. There is also valet, public parking and taxi/ride share information on the DES Convention Center's website.

Click icon to view calendar
Schedule
8:30-12:30 PM: Symposium
12:00-5:30 PM: Suppliers' Expo
1:30-4:00 PM Product Showcases
Future Show Dates

Wednesday, November 2, 2022
Thursday, November 2, 2023
Wednesday, November 6, 2024