---
9:00 - 10:00 AM: Transparency: It's a Big Food Dilemma
10:10 - 10:55 AM: New Product Development at the Intersection of Clean Label, Plant Based and Nutrition
10:10 - 10:55 AM: 5 Keys to Supply Chain Management
11:00 - 11:45 AM: Who are clean label consumers and what are their perceptions on flavor ingredients?
11:00 - 11:45 AM: GMO Risk Mitigation: Surveillance Techniques for a New Regulatory Environment
11:45 - 12:30 PM: Transparency in Food Quality and the Search for Transparency in Foods for Health
---
Today's consumer appetites and concerns go beyond traditional drivers like taste, price and convenience. This session presents an engaging overview of the Big Food Dilemma facing consumers and suppliers alike. It examines research showing how transparency throughout the food supply chain builds consumer trust. A panel representing the farm/commodity level, food processing and a national consumer brand discuss their perspectives on transparency.
They'll talk about what they've done to become more transparent to their customers. Attendees will gain insight into their own untapped brand assets they can use to be more transparent and differentiate their products in the marketplace.

Matt Hamrin
MorganMyers
With insights gained from better than two decades of communications experience, MorganMyers' Senior Counselor Matt Hamrin combines a veteran's experience with a keen eye for unexplored perspectives. He's known for helping brands evolve the nature of consumers' relationship with their food. With a client portfolio that includes Miller Brewing, Kraft Foods, Oscar Mayer, Giant Eagle, Chicago Cutlery and Hormel Foods, Matt offers fresh thinking across multiple Farm-to-Table communication challenges.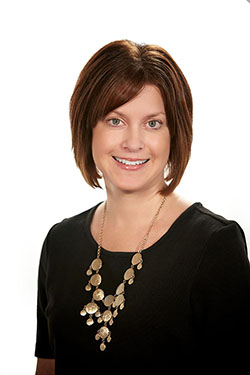 Kelly Braaten
Manager of External Communications – Corporate Responsibility
Hormel Foods
Kelly has been with Hormel Foods for 10 years and has had over 10 years of experience prior to joining the company. In her current role, manager of external communications – corporate responsibility, she is responsible for corporate responsibility communications and reporting, leading corporate responsibility initiatives and projects, Project SPAMMY® employee engagement trips, NGO relations, and managing the company's awards and rankings program. She is also the chair of the company's Corporate Responsibility Council and oversees internal communications.
Under Kelly's leadership, the company has received numerous awards and accolades for its corporate responsibility efforts and communications, including being ranked No. 16 on the 100 Best Corporate Citizens List in 2018.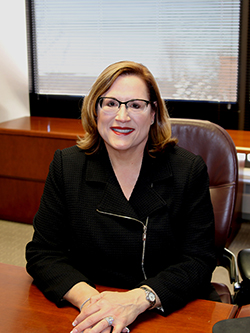 Virginia Hendricks
Chief Human Resources Officer
Foremost Farms USA
Virginia Hendricks is the chief human resources officer for Foremost Farms USA. In this role, she leads the human capital management and communication functions for the cooperative, which includes the Baraboo, Wisconsin, headquarters, field representatives across seven states and 12 manufacturing facilities. As the Chief Human Resources Officer, Virginia is part of the senior executive leadership staff with the CEO, COO and CFO, who are charged with setting the strategic direction for the organization.
Virginia has over 30 years of experience in the food and dairy industry, having worked for Kraft Foods prior to her current role at Foremost Farms USA. Virginia is a seasoned human resources professional with expertise in employee and labor relations, organizational and talent management and leadership development. With extensive experience in the industry, Virginia has held cross-functional roles in manufacturing, distribution and human resources.
Virginia holds a Bachelor of Science degree in Business Management, majoring in human resources and labor relations management from Winona State University in Winona, Minnesota.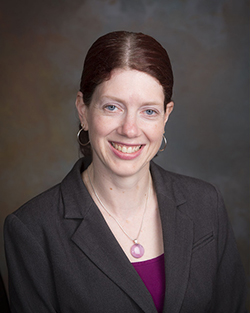 Amy Roady
Director of Communications
Illinois Soybean Association
Amy Roady is communications director for the Illinois Soybean Association. In this role, she leads the association's communication and outreach efforts to educate, inform and influence board members, farmers, industry stakeholders including food processors and manufacturers, NGOs and consumers. She also maintains strong relationships with media and agriculture groups to promote the soybean checkoff program.
Since joining ISA in 2009, Roady has been active with the Center for Food Integrity, U.S. Farmers and Ranchers Alliance and Field to Market. Under her direction, the ISA communications team has won numerous National Agri-Marketing Association (NAMA) and American Agricultural Editors' Association (AAEA) awards.
Roady holds a bachelor's degree in agricultural communications from the University of Illinois. She also has a master's degree in journalism from Northwestern University's Medill School of Journalism. Roady previously worked for University of Illinois Extension, Campbell Publications, Danville Commercial-News, and Hoard's Dairyman.
Roady is an active member of the AAEA, serving on the Professional Improvement Foundation board, and past chairman of the University of Illinois Agricultural Communications Alumni Leadership Council.
---
Track #1: Transparency & Nutrition
Everyday consumers are increasingly seeking clean label and plant based combinations in products they believe to be more nutritious. While clean label may or may not mean improved health and nutrition, this dynamic intersection of clean label, plant based and nutrition is rapidly growing and evolving in the dairy and meat alternatives category in particular. In this talk, we'll first cover the plant based landscape from a nutrition perspective, followed by a series of plant based product case studies. Lastly, we'll look at how leading clean label plant based brands are tackling transparency head on.

Dr. Rachel Cheatham
Foodscape Group, LLC
Dr. Rachel Cheatham is Founder & CEO of Foodscape Group, LLC, a nutrition marketing consultancy based in Chicago, IL, USA. Serving as a navigation partner, Rachel helps companies, brands and entrepreneurs successfully conceptualize, create and position healthier foods and beverages in the global marketplace. Rachel holds a doctorate in nutritional biochemistry from Tufts University, where she is an adjunct Assistant Professor of Food Marketing. She has been a commercial television producer, Director at the International Food Information Council, and Senior Vice President at Weber Shandwick, a global public relations firm. She is a Professional Member of the Institute of Food Technologists, and member of both the American Society of Nutrition and Academy of Nutrition and Dietetics.
Clean label food products are a growing trend and food manufacturers would like to capitalize on this growth. However, there is limited information about this consumer segment and the definition of a clean ingredient is unclear. To better understand the clean label consumer, a 2-phase study was conducted with Clean Label Enthusiasts. The first phase of the study identified demographic and behavioral profiles of a clean label consumer. The second portion utilized an implicit measure to understand consumer perception on various flavor types in a bakery item. Findings and results will be discussed.

Karen Graves
Bell Flavors & Fragrances
Karen Graves is a Sensory Director who integrates consumer understanding with the sensory experience to drive insights. She is passionate about utilizing novel Sensory and Consumer research techniques that are cost effective and meet project needs. With 15 years combined experience at Bell Flavors & Fragrances and Kraft Foods, Karen is an expert in qualitative and quantitative Sensory and Consumer methods. She has recently revitalized Sensory research at Bell Flavors & Fragrances and in the past has championed Sensory Consumer innovation initiatives for multi-million dollar brands such as DiGiorno, Kraft Macaroni & Cheese, Jell-O, Cool Whip, and Philadelphia Cream Cheese. Karen holds a MS in Sensory Science and a BS in Food Industry and Business from the University of Illinois at Urbana Champaign.
---
Track #2: Transparency in the Supply Chain & Regulatory Compliance
5 Keys to Supply Chain Management There is a lot of quality work that revolves around supply chain management. Many companies rely on vigorous supply chain evaluations to approve suppliers, but sometimes the volume of documents can be overwhelming. This presentation will offer attendees the top 5 things they will want to add to their supply chain document lists that will give a company the best "bang for their buck" when evaluating a supplier. Additionally, we'll review of the most common documents and the significance these documents play in supply chain programs.

Elise Forward
Forward Food Solutions
Elise Forward is the President and Principal Consultant of Forward Food Solutions. Forward Food Solutions is dedicated to helping food manufacturers, distributors, and importers update and strengthen their food safety and quality systems. Elise's uses her production, distribution, and supply chain experiences to help companies in both the international and domestic markets. She is a member of IAFP, ASQ, IFT, and MWFPA.
Transparency has become a value proposition in itself, directly affecting all aspects of food production down the entire supply chain from marketing right down to the grower. With this new consumer demand for transparency in their decision making, food manufacturers also require transparency into their supply chains in order to produce and market products that meet consumers' demands to know why a particular product is good for them. As consumers demand more transparency and unique value, the pressure grows for you to make am array of label claims.
While this may open new markets, it also creates a minefield of risk that you must manage prudently and diligently. Sales and marketing is yielding to regulatory compliance and risk-mitigation. But how can you be sure your are taking adequate measures to identify and minimize the risk inherent to making the claims demanded by the marketplace? It is quintessential that new technologies and surveillance services provide you with deep visibility and greater control of your supply chain.
Cutting edge, state-of-the-art, DNA-based technologies, along with a robust "boots on the ground" audit program, can shine a light on your supply chain and processes, providing you with invaluable data-driven, analytical tools to verify your claims. Food authenticity, adulteration, and claims-verification testing are critical. Real-Time PCR, Riboprinting, and Whole-Genome Sequencing can play critical roles in your regulatory and risk-mitigation programs that should underpin your label claims.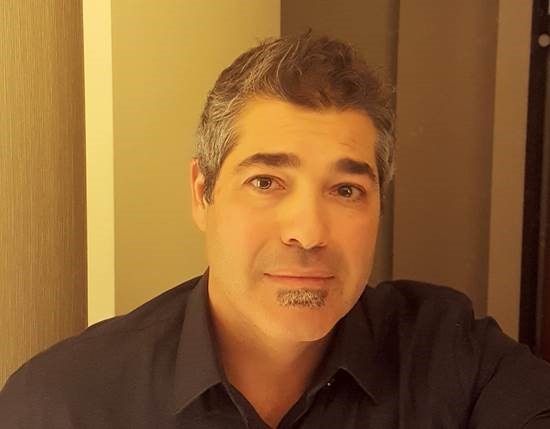 Todd Napolitano
Mérieux NutriSciences
A strong proponent for providing clients with the customized support they require to meet the increasing demands for "clean" food and transparent sourcing, Todd Napolitano has worked in food testing for eight years and has helped launch a number of related programs and services spanning food (including GMO/BE trait verification as well as non-GMO support), food, Agri trade services/inspections, pharma/personal care, and materials science.
Prior to developing and selling unique analytical-testing solutions, Todd worked for Merrill Lynch, Morgan Stanley, and ran his own private capital fund. Todd attended Tufts University, the University of New Hampshire, and Temple University for his doctoral work where he was also an instructor. Originally from Scarsdale, NY, he currently lives in Haddonfield, NJ with his two children and a four-legged pet to be determined soon… but not too soon.
---
Transparency in Food Quality and the Search for Transparency in Foods for Health. Foods nourish and Food Scientists/Engineers provide foods that fill supermarkets, shopping carts, and the lives of people and families. While all foods nourish, collectively these professionals strive to provide quality foods of good taste-texture, safety, convenience, and at reasonable cost. Supplier's Night is to provide knowledge, availability and thus transparency to the food processor on ingredients used to provide foods of quality. Examples will be cited. However, today's consumer now wants food that promote health. It is the space between all foods that nourish and their claimed properties to promote health that require further transparency and examples will be cited.

Dennis T. Gordon
North Dakota State University
Dennis T. Gordon is Professor Emeritus and former Chairman of the Department of Cereal Science at North Dakota State Univ. His previous professional experiences were as Professor of Nutrition and Food Science at the Univ of Missouri, Columbia MO and as a Research Scientist at the Oregon State Univ-Seafood Laboratory, Astoria Oregon. He has been active in IFT, (Chaired 4-Divisons and St Louis Section), ASN and AACCI. He chaired the AACCI Committee that provided the first major definition of dietary fiber that was followed by the Institute of Medicine and Codex Intl definitions on which he assisted and commented on extensively. For approximately a 10-year period, he was an IFT Distinguished Science lecturer and taught IFT Functional Foods Short Courses over an approximate 8-year period to 700-attendees. Although retired from academia he remains active with research and lecturing in the areas of dietary fiber and its essentiality, the microbiota/microbiome, nutrient interactions, vitamin-D and the broad topic of functional foods. His e-mail is: canoe1@centurytel.net